ALL COVID BOOSTERS ARE HERE!
To schedule your booster or other covid vaccination please click on the following link…
And make an appointment at an Anderson Bros Pharmacy Clinic
Sign Up For Our Newsletter
Stay up to speed with our latest promotions, special deals, and announcements by signing up for our free e-newsletter.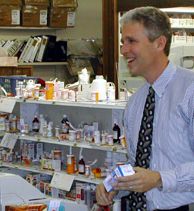 Meet Your Pharmacist
Dr. John Anderson has dedicated over 30 years of his career serving patients in Sacramento, California.
Specialized Services:
Long Term Care
Vaccinations
Homeopathic & Natural Medicines